Reasons Not To Hurt Yourself
Reasons Not To Kill Yourself. If You're Thinking of Suicide...
Tips On Dealing With Self-Harm
10 Ways To Improve Your Body Image And Feel Better About Your Body
Girls Are Strong (And Boys Are, Too). 17 Ways To Be Strong
Want to write a book? Try Holly Lisle's How To Write A Novel course. I recommend all her courses; I've taken several and found them helpful.
Writing Technique Books I Recommend
Writing Technique Books & Online Courses I recommend, including those by Holly Lisle
Free writing course by Holly Lisle:Write Flash Fiction that Doesn't SUCK
Love my books?
Join my Street Team!
You'll get my gratitude, hear book news first, get swag, enter to win private contests, and more.


Cheryl Rainfield's Recommended YA Books on self-harm, sexual abuse, being queer, & more




Cheryl Rainfield: TV Interview DayTime Toronto




Subscribe in a reader
Cheryl Rainfield author FAQ
Cheryl Rainfield interview on Fox25
Self-Harm Is NOT Trendy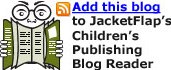 Recent Posts
Find a Book
Gifts for Booklovers
Picture Book Reviews & Lists
Teen & Children's Book Blogs
Teen Book Reviews & Lists
Archives